Home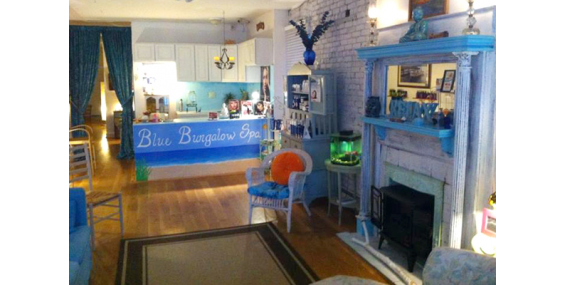 Welcome!
Blue Bungalow Spa is a little piece of heaven, conveniently located in the burgeoning small business district of Beach 116th Street in Rockaway Park, New York. A combination of cutting-edge technology and a down-home feel, the Blue Bungalow Spa is the place to go for all your beauty needs. We are honored to be named The Best Spa in Rockaway Beach!

Our approach is to enhance natural beauty from the inside-out. We strive to provide services that pamper, uplift the human spirit, and bring a smile to the face. The Spa offers a variety of therapeutic treatments to comfort and revitalize the soul, reduce stress, increase energy, and detoxify-- including facial treatments, massage therapy, tanning, hair removal, and more.

We invite you to begin your journey to radiant skin. Have a cup of tea, un-wind, and feel at home. Our treatments are results-oriented, but we want the time you spend with us to be relaxing, refreshing and pampering.